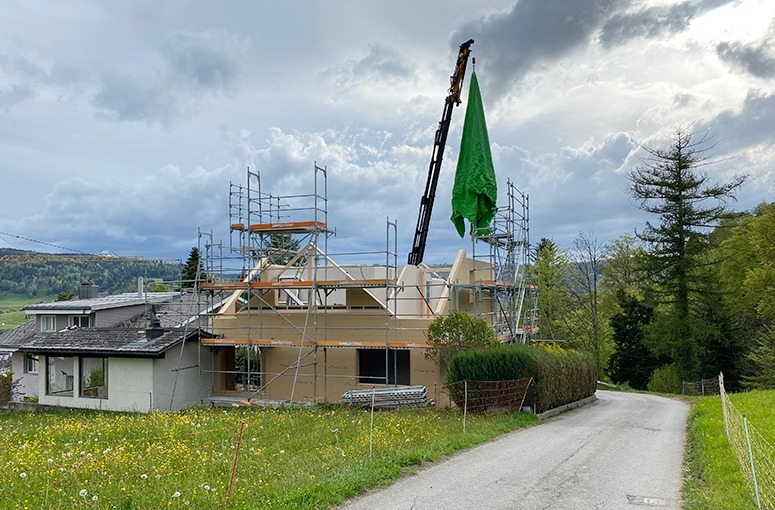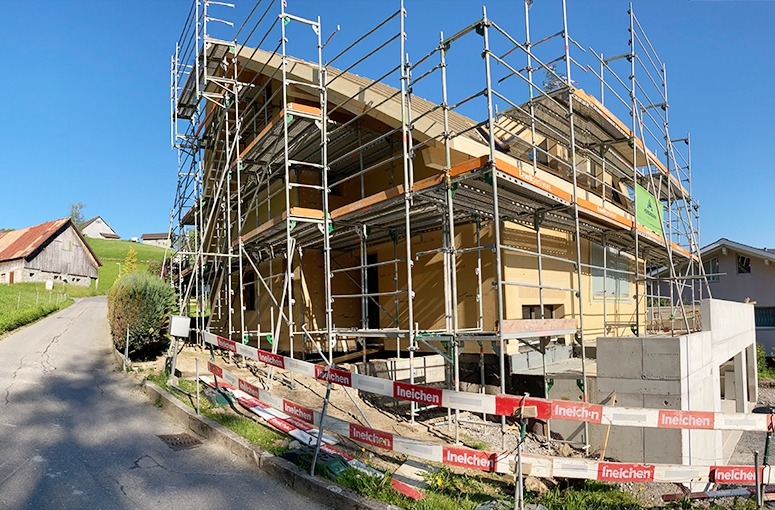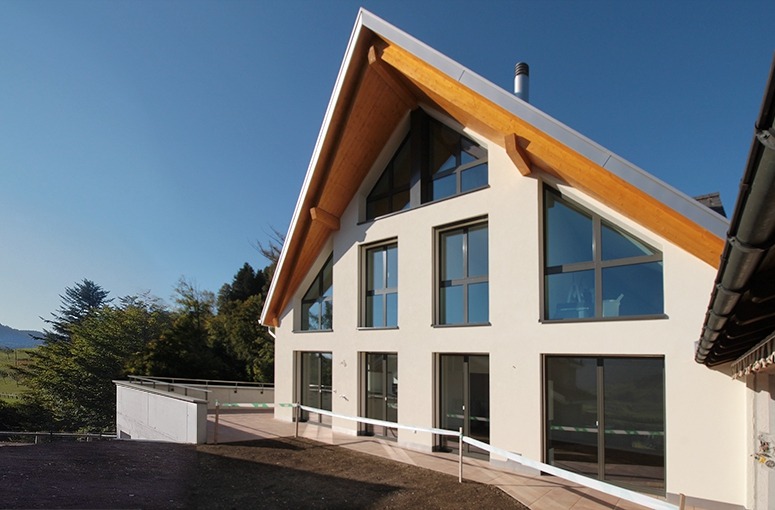 New construction of a single-family house

2021
The private clientele was already accompanied and supported by us in the search for a suitable property. After our initial project sketches for this property were convincing and showed the potential, we were also commissioned by the new owners for the subsequent architectural and construction management services.
As a result, we were able to show the building commission that the chosen roof form with its superstructures fits aesthetically more harmoniously into the surroundings than the usual constructions and thus obtain an exemption permit.
Thanks to prefabricated wooden elements, the façade of the ground floor and the complete roof truss could be erected in a single day.
After eight months of construction and a good year after the building application, the new single-family house was handed over to the owner.