TWO-FAMILY HOUSE WITH A STUDIO
Unterägeri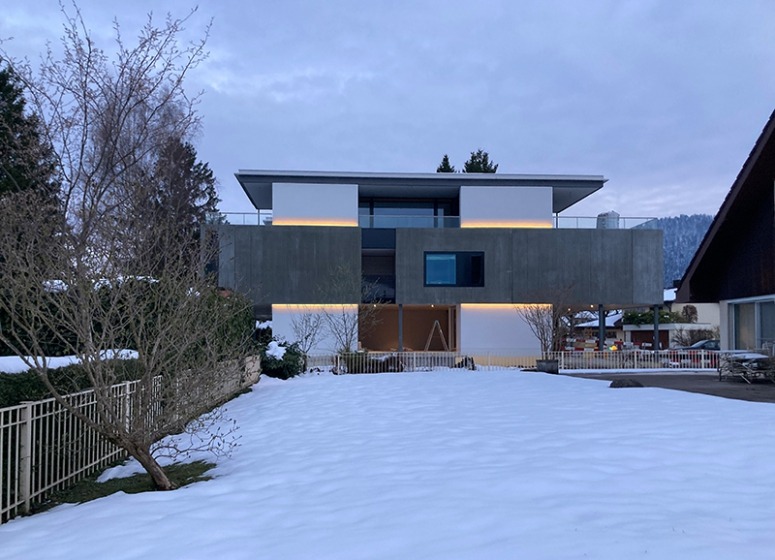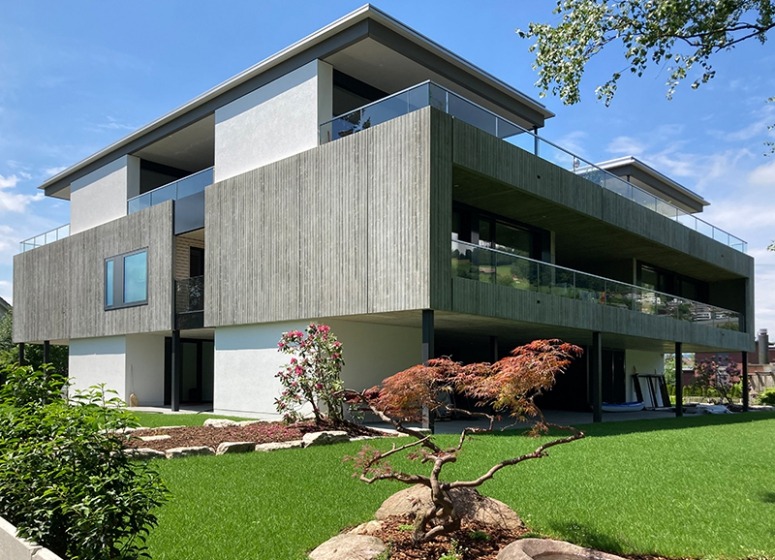 New construction of a two-family house with a studio

2022
Three residential units with a view of the lake were built in a prime location in a quiet neighbourhood of family houses.
In order to optimally fit the building into the existing building fabric of the surroundings, the volume is repeatedly broken up with outdoor spaces such as loggias. This design is supported by a differentiated colour and material concept, which is oriented towards the neighbourhood and reacts very specifically to the individual components of the building.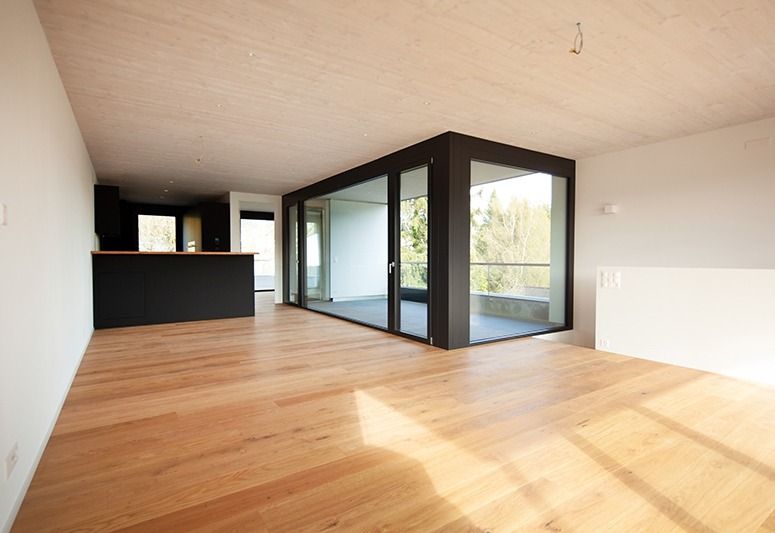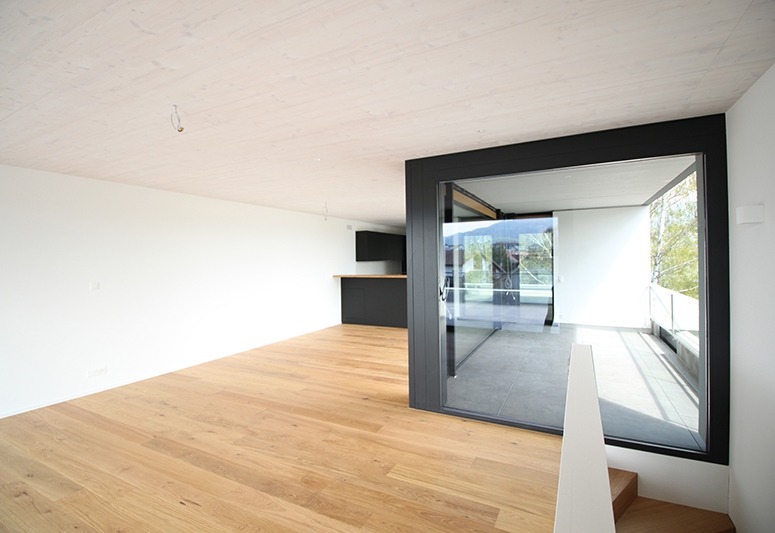 The optimal proportioning of the various living spaces allows for an ideal arrangement of the rooms on the sleeping floor as well as versatile possibilities in the design of the room relationships on the attic floor.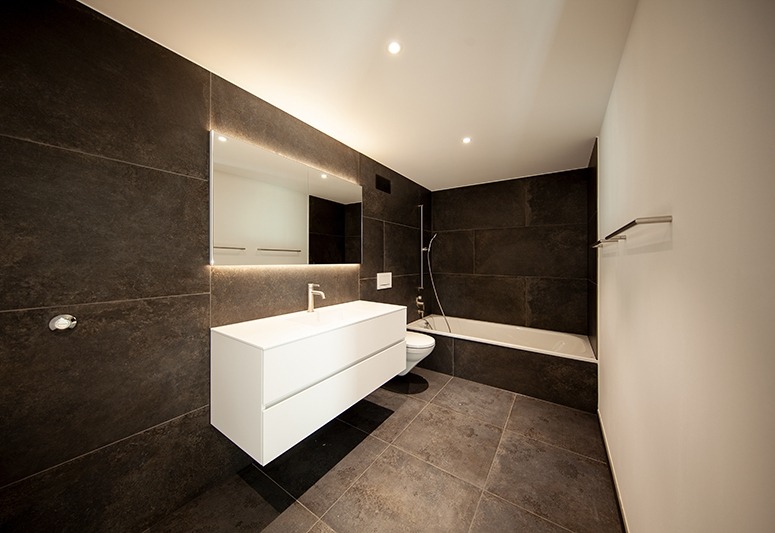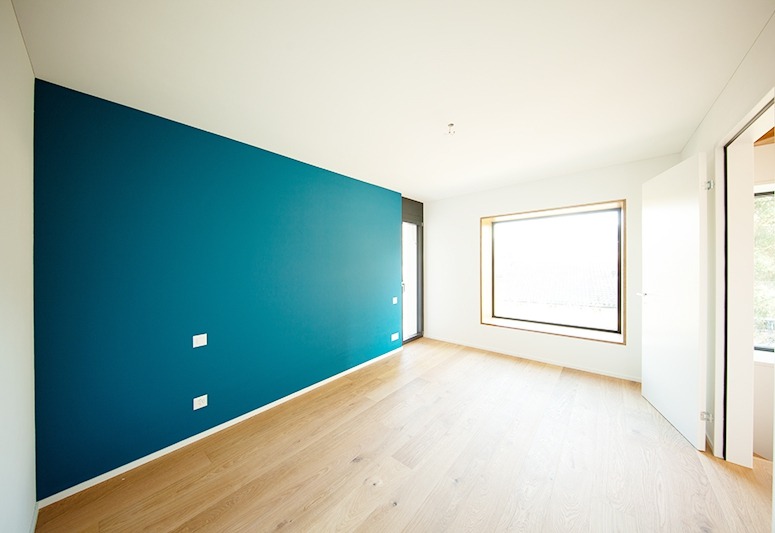 Furthermore, a very large selection of various outdoor spaces is offered, so that one can enjoy nature in the garden, on the terrace or in one of the sheltered loggias, depending on the time of day or the season.