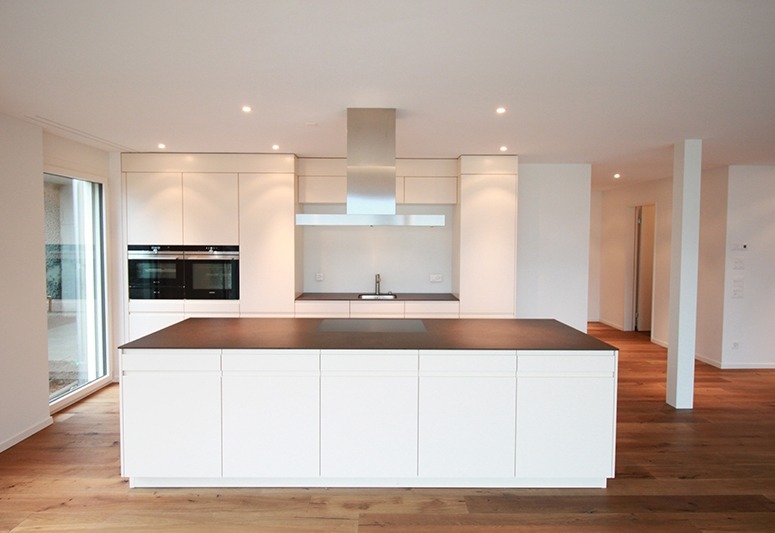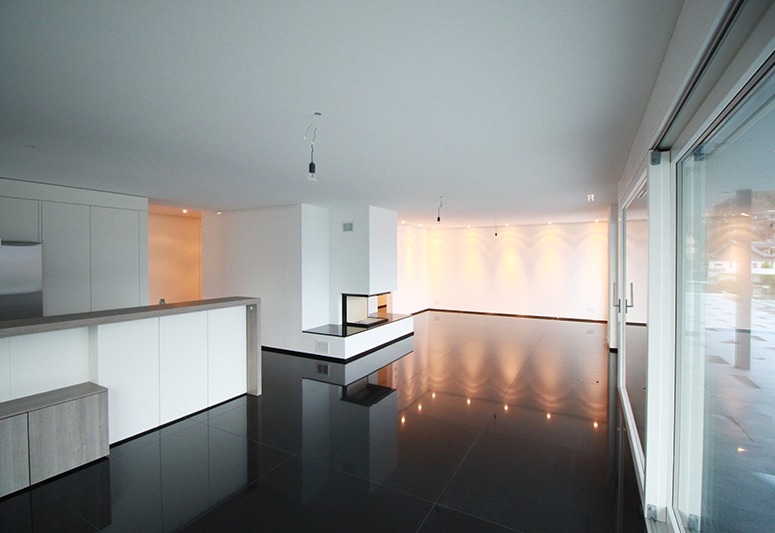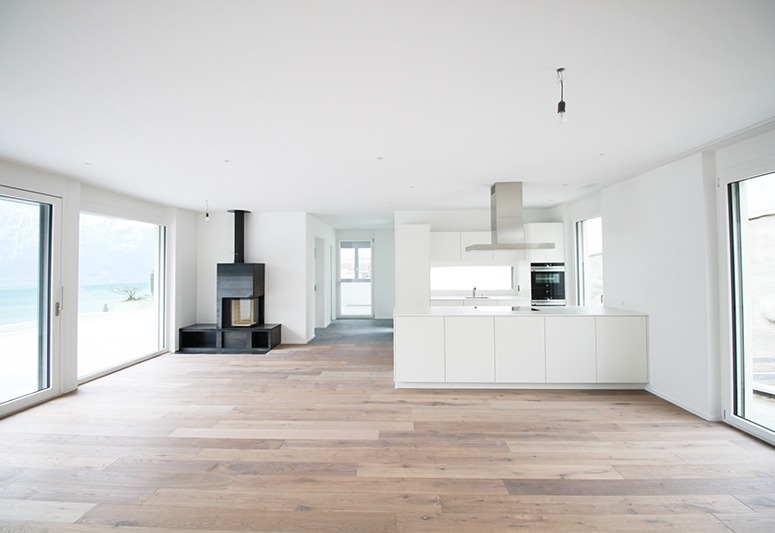 New construction of three high standard stepped hillside houses .

2014 - 2016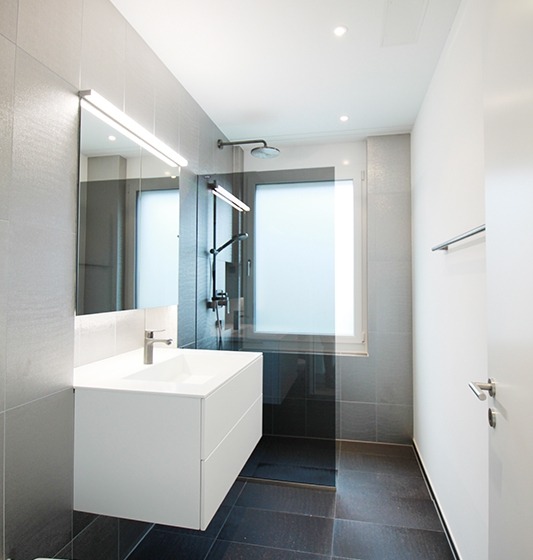 The specifications of nature are as great as the challenge for the architects are demanding.
The result is a building softly embedded in the slope with large terraces. The surroundings are designed with native grasses and plants and the concrete retaining walls are naturally greened. The sloping topography creates ideal conditions to provide each residential unit with excellent sunlight.
Thanks to the additional basement and technical floor (ground floor), the panoramic view can be enjoyed without restriction from every residential floor. The height of ceilings on the residential floors are up to 2.60 m.
Each accommodation unit is directly accessible by elevator from the car park and guests arriving from outside are welcomed by a covered access area in front of each entrance door.
The living rooms and bedrooms are lined up along the south facade, which guarantees access to the huge terrace and the unique view from every room.